National Sustainable Development Strategies: Experience and Dilemmas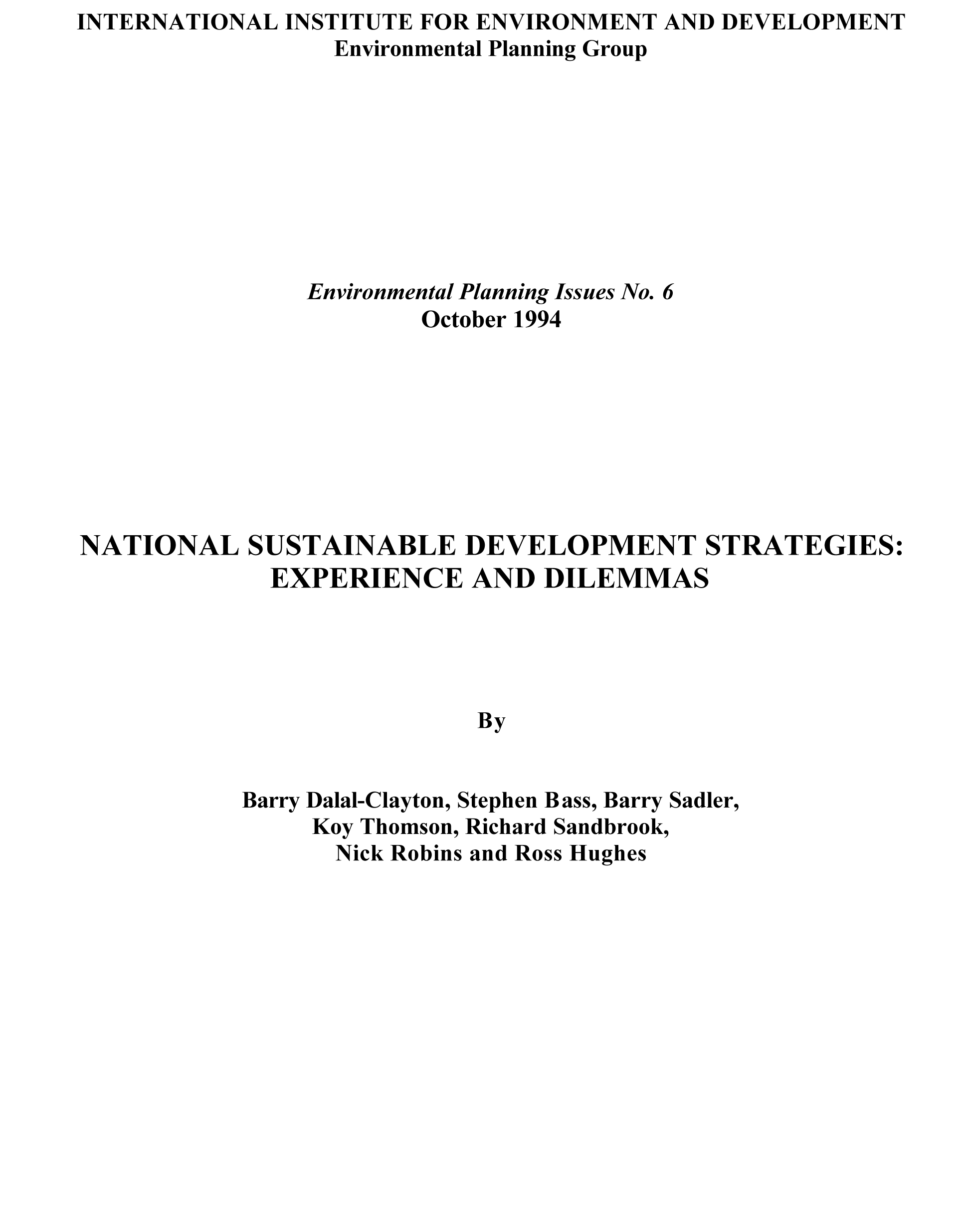 This paper discusses the evolution of the National Councils for Sustainable Development concept and provides examples of various national strategy processes that have been undertaken during the last decade. Through an National Councils for Sustainable Development, key decissions are made on policy and institutional conditions required to move towards sustainable development. However, most decisions which are likely to affect the sustainable development of a country are not taken at the national level but at the local level. A number of local level strategies which are based on participatory approaches are also described.
Download the report here.