Participation in strategies for sustainable development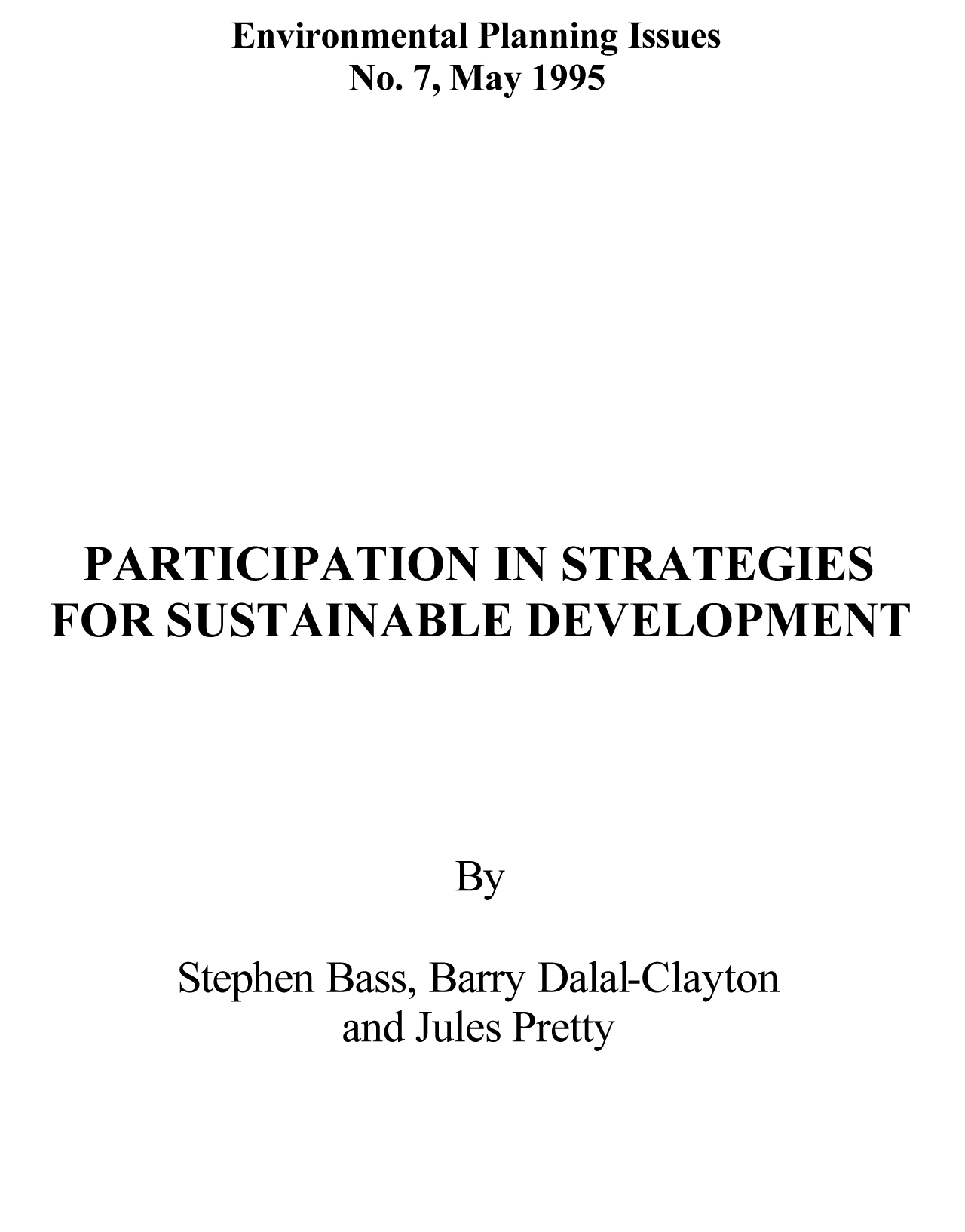 The paper sets out typologies of project participation and of participation in policy-making, and discusses the forms of participation that are required for sustainable development. It describes how communities, NGOs and businesses can have key roles in participation, as partners of government. However, it also notes the need for major institutional changes to create the right 'enabling environment' for effective participation.

To download the paper click here.