National Strategies for Sustainable Development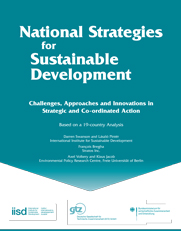 This report has been prepared to assist government managers and policy-makers in taking strategic and coordinated action toward sustainable development at the national level. This action is most commonly referred to as a national sustainable development strategy-a process that represents a transition from the traditional fixed plan "towards operating an adaptive system that can continuously improve.
Download report here.