Germany's Council for Sustainable Development 
and 
the German Case of Framing National SD Policies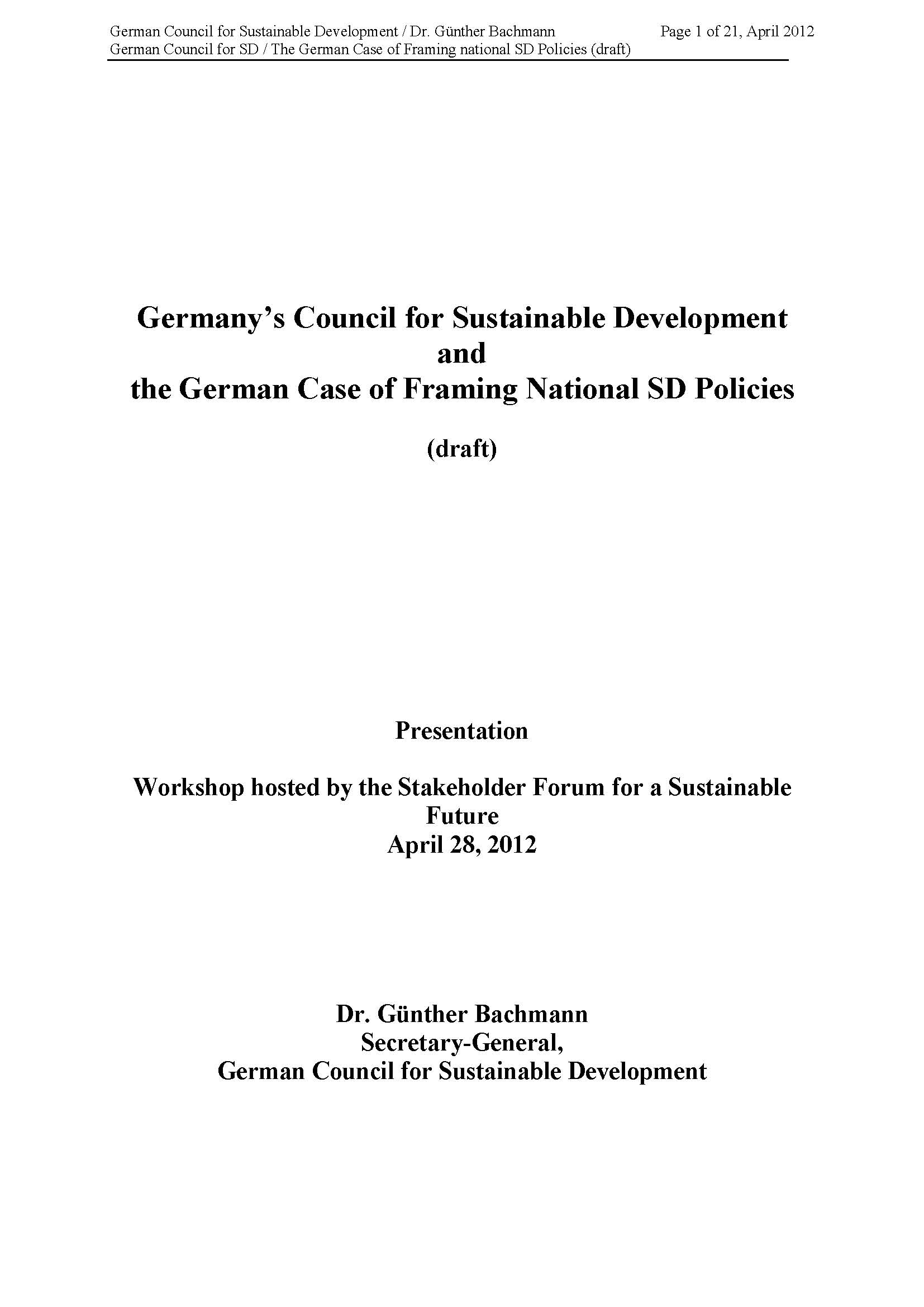 The German Council for Sustainable Development (RNE) is a multi stakeholder body advising the German Federal Government. The 15 RNE members were appointed by Chancellor Angela Merkel. The RNE was first established in April 2001 by then Chancellor Gerhard Schröder.
The Council works through a secretariat directed by General Secretary Dr. Günther Bachmann, with an annual total net budget of €1,9 million. Regular working meetings and a couple of various additional dialogue conferences, leadership fora and expert panels are part of a robust working mode.
To read a full report click here.